WE ARE GROWING TOGETHER WITH OUR CUSTOMERS

TESTING SERVICES: In order to make our interlinings matching with the customers' outer fabrics, we can provide our free testing services, such as fusing, bond strength, shrinkage, washing, dry clean and steam tests etc., Correct Fusing Conditions will be recommended for our customers by our test reports.



SELECTION OF RIGHT INTERLININGS: We will assist our customers to select the right product and the right prices. Therefore, we have big range of products for the choices and needs.



SLITTING, BIAS-CUT AND PERFORATING: We can provide our cutting tapes services for our products.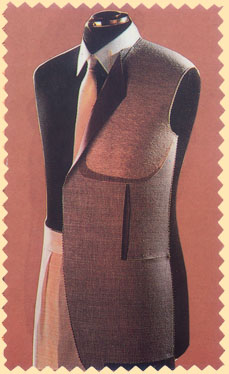 TOTAL TRIMMINGS PACKAGE: In order to solve the problem of some apparels buyers in merchandising the complete ranges of the garment accessories and right quality, we can act as the total trimmings centre for the customers. Hong Kong is the best sources of garment accessories in the world.

PROFESSIONAL ADVICES : We have good experiences in garments accessories and applications of the interlinings in the garments. So we can share our experiences with our customers and give our advices to solve the problems.